Welcome to The Soldier's Place!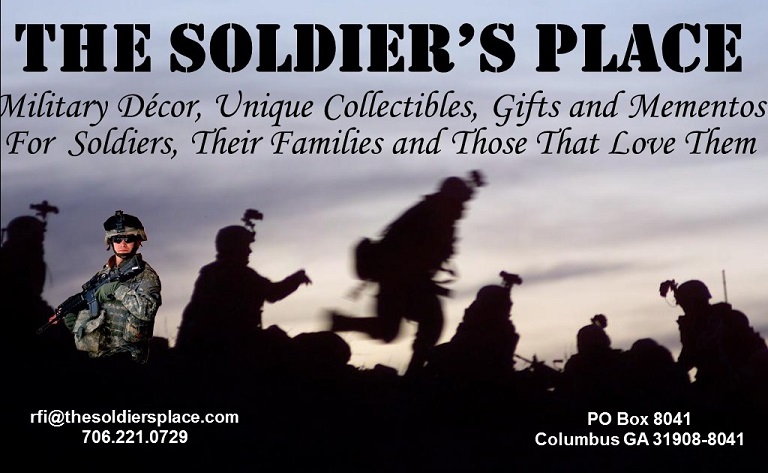 The majority of our clientele are service members and their families.  We strive to be THE place where you can find that unique gift, memento or collectible for that special soldier's footlocker. As gifts, mementos, or for a job well done, our products help you communicate that special message, serve as conversation pieces or simply stand there to be admired and remind one of a battle well fought and won. We want to be all we can and serve you the best!
The Gallery's phone number remains 706 221 0729.
For an often QUICKER response e-mail me at rfi@thesoldiersplace.com